TESTIMONIALS



Don't just take our word for it, read what some our happy clients have to say about our service and what they did with the money they earned...

I want to share my story take me to your contact form.



Queenie Mullen, Co.Tyrone, Northern Ireland.
Queenie Mullen's son Adam was knocked down and killed by her husband's best friend on Boxing Day. Later that day he killed himself. Queenie told her story to That's Life.
'I was so pleased with the feature. I was treated very well. All my family and friends went out and bought the story. With the money we received from the feature we bought Adam a headstone and a mobile home for the family.'
view the published story »

Brian Beattie, Falkirk, Scotland.
Brian met his childhood sweetheart and fell in love all over again. Since then the couple have married and done features with the Daily Mail, Take a Break and Chat magazine.
'We were so happy with the amount of coverage we received. We loved the photos. I would certainly recommend doing something like this to anyone else who would like to tell his or her story. We were so impressed with the money we received.'
view the published story »

Margaret Vance, Alloa, Scotland.
Margaret's daughter was murdered by her boyfriend in her own home on Valentines Day. Margaret told her story to That's Life.
'I was really pleased with how I was treated and the money I received. The family had had an absolutely awful year and with the cash from the story we all went to Menorca on holidays. Everyone in the town bought the magazine and felt it was a fitting tribute.'
view the published story »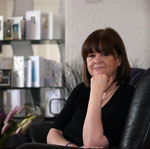 Gail Burke, Inverkeithing, Scotland.
Gail's daughter Francesca died during a lung transplant operation. She suffered from Cystic Fibrosis. Gail's family told their story to various Daily newspapers and Take a Break. They donated the money to Cystic Fibrosis Foundation
'Our story was dealt with sensitively and was factually correct. We were happy all round with the feature, we felt it raised awareness of Cystic Fibrosis.'

view the published story »

READ MORE
•
Published Stories
•
Testimonials
•
Contact Us